Lips
Modeling of lips with hyaluronic acid gives them fullness without being excessive and unnatural. Surface rejuvenation gives the lips a smooth surface. At our clinic we use only high-quality and tested materials.
JUVÉDERM - VOLBELLA®
NATURAL FILLING FOR NATURAL APPEARANCE
Unique type of  Juvéderm filler - Volbella! Innovative technology allows for superficial application with a gentle and extended effect with unique Vycross technology.
First filler with these properties. The long-lasting effect preserves the natural appearance with minimal undesirable swelling.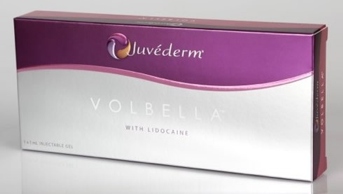 Our clients
S přibývajícím věkem mne začaly trápit vrásky kolem očí a také nevýrazné rty. Při konzultaci mi paní doktorka vysvětlila, jaké ošetření bude mít nejlepší efekt. Navrhla omezení pohybu svalů ve středu čela a vyplnění jemných vrásek po jeho stranách kyselinou hyaluronovou. Speciální výplní mi zvýraznila rty a zpevnila jejich kontury. S výsledkem jsem velmi spokojená, můj vzhled je mladistvější a rozzářený. Děkuji paní doktorce za skvěle odvedenou práci a profesionální přístup.
back
Come for consultation
call us
606 048 188
244 471 386
Contact us